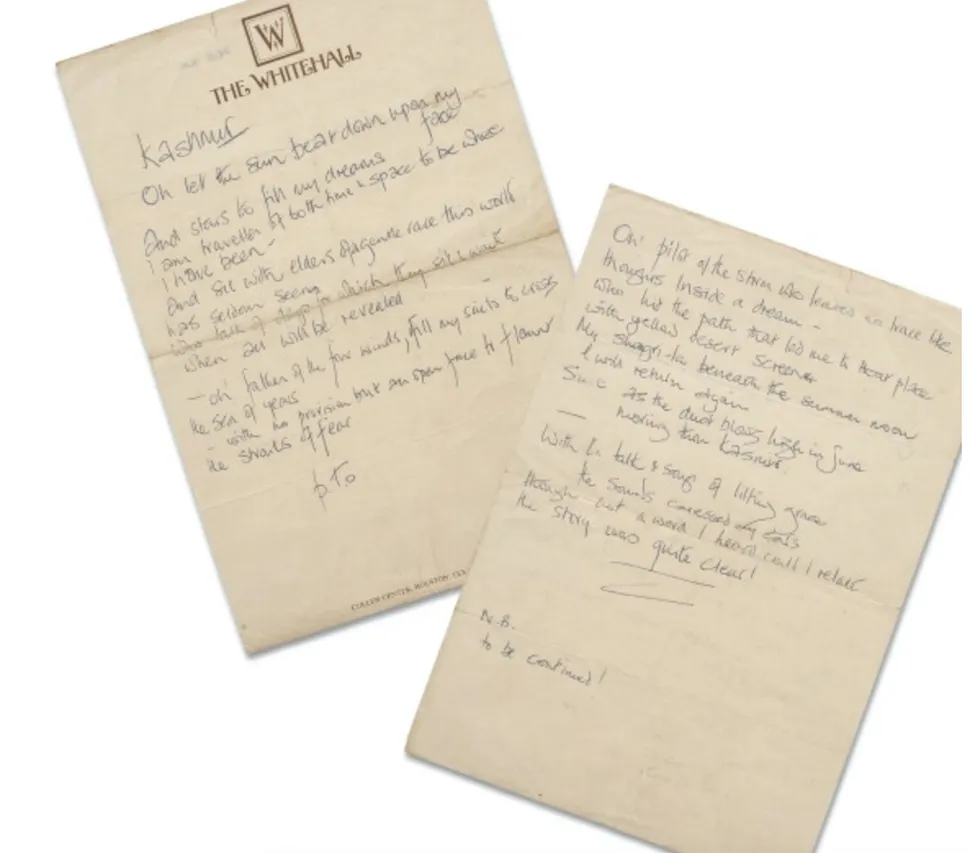 A set of alternate lyrics to Led Zeppelin's legendary 1975 song "Kashmir" are heading to auction. Loudersound.com reported the handwritten Robert Plant lyrics are written in pencil on stationary from Chicago's Whitehall Hotel. The one-of-a-kind lyric sheet will go under the hammer on November 19th and 20th as part of Julien's Auctions' Icons & Idols: Rock 'N' Roll auction.
The lyric sheet, which previously sold at Sotheby's back in 2016, is expected to fetch up to $300,000.
FAST FACTS
Robert Plant made history on March 14th, 2017 when he performed his first solo rendition of Led Zeppelin's "Kashmir."
Plant and two members of his solo band Sensational Space Shifters — Justin Adams and John Baggott — joined renowned violinist Nigel Kennedy and his band at London's Royal Albert Hall for the 1975 Physical Graffiti classic — along with a version of the standard, "Hey Joe," globally known from Jimi Hendrix's legendary take, which has long been part of Plant's solo repertoire.
CHECK IT OUT: Led Zeppelin on December 10th, 2007 performing "Kashmir" live in London: