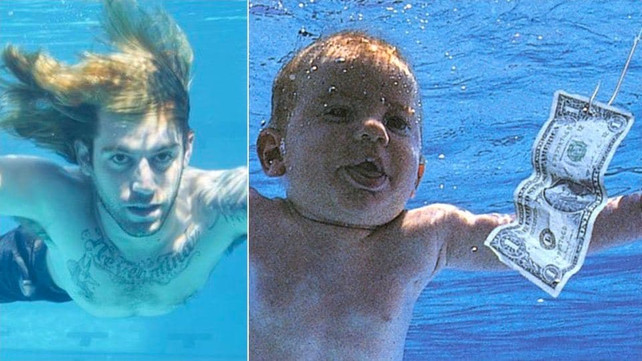 Nirvana members are asking that Spencer Elden's second amended complaint filed just last month should be tossed out by a judge, according to a new filing in Los Angeles federal court. Elden is the naked baby on the cover of the band's Nevermind album who sued the band as well as Kurt Cobain's estate for child sexual exploitation. Rolling Stone reports that Nirvana's lawyers wrote in their motion, "For Elden, this is strike three. This case must end."
Elden claims he couldn't consent to his image being used on the album art since he was only four months old at the time. He also said that his legal guardians didn't consent to it either. Elden says that the image is child pornograpy, adding that the band made a promise to cover his genitals with a sticker but it was never incorporated on the album cover, which has caused him to suffer lifelong damages.
A judge dismissed the case on January 3rd, but Elden's lawyers "filed a second amended complaint a week later that dropped a claim related to sex trafficking while adding more language to address alleged conduct within the last 10 years that would restart the 10-year statute of limitations on the child pornography claims," according to Rolling Stone.
Nirvana's new filing states, "Elden's decision to not sue these defendants for the past 30 years, despite his decades-long knowledge of their same and unvaried conduct, is dispositive of his claim. It is as simple as that."