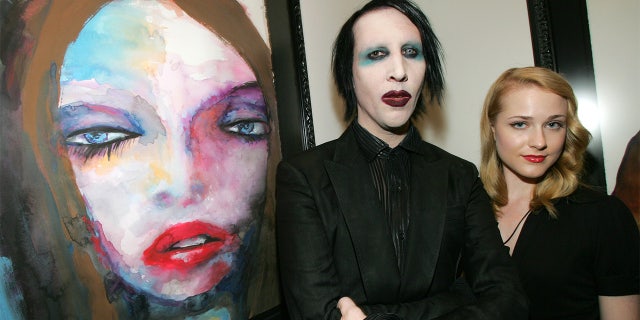 Marilyn Manson's former assistant, Ashley Walters, has filed a lawsuit against the singer detailing six legal claims including sexual harassment, sexual assault, sexual battery, and infliction of emotional distress.
According to court documents obtained by Rolling Stone, Walters says Manson, whose legal name is Brian Warner, would force her upon his friends. At the 2010 Spike TV Scream Awards, she claims Manson pushed her onto the lap of an actor and told him he could "have her." She also describes incidents in which he pushed her on a film director who groped her repeatedly and encouraged her to submit to a wealthy musician who later asked if he could "buy" her.
Walters also says she witnessed the singer abusing two of his other accusers, Esme Bianco and Evan Rachel Wood. She claims she saw Manson throw a prop skull at Wood so hard it left a welt on her stomach.
Additionally, among her many claims, Walters alleges that during her 14 months as Manson's assistant, she was forced to watch a video of him whipping a fan who was not yet 18, made to stand on a chair without moving for 12 hours, and pushed in violent fits of rage. He also reportedly hid his drugs in her luggage on multiple trips.
Walters is seeking back pay, lost wages, and damages. She is also asking that Manson get rid of any images he has of her and any explicit images of women that he obtained without written consent.