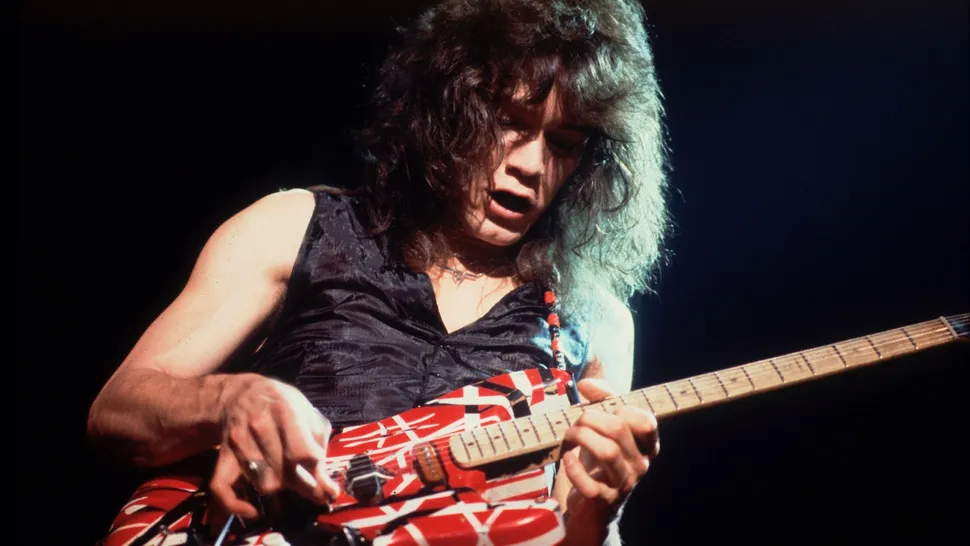 Kiss member Gene Simmons' claims that Eddie Van Halen was going to leave his own band at one point to join Kiss has been debunked by another member of the New York City-based group.
According to Louder Sound, in an excerpt from Van Halen's biography Eruption, which will be released under the title Unchained in the U.S., Paul Stanley says his bandmate's remarks aren't true.
Stanley said that the U.K. guitarist visited Kiss while in the studio when they were working on their 1982 album Creatures of the Night.
The way Gene Simmons explained it was: "The [Creatures Of The Night] record was coming out well and then Eddie called and said, 'I need to talk with you.' We met across the street, at a diner—I remember [future Kiss guitarist] Vinnie Vincent weaseled his way into the meeting, even he was not a member of the band then -and Eddie kept saying, '[David Lee] Roth is driving me nuts. I can't f**king it. I want to leave the band…can I join Kiss?' And I said 'You should stay with the band Eddie. The heart and soul of it is your guitar, and if you leave the band there is no Van Halen. And there just isn't enough oxygen in the room for you to be in Kiss, because you'll have a million song ideas. He asked to join the band, and I persuaded him to stick it out with Roth. That's the truth, there is no other."
However, Stanley shared his version of the story in the book and said, "We didn't want to take Van Halen on because we were trying to hold Gene in check. Gene is often more concerned—and this is just part of his personality—with Gene, and it wasn't going to be to our benefit for him to run off and get involved with something else. Were Van Halen undeniable? Absolutely. Were they fabulous? Yeah. Did they have what it took? Absolutely. But we had to take care of Kiss, and the way to protect Kiss at that time was to pull the reins in on Gene, it's that simple."
Unchained: The Eddie Van Halen story will be available on December 14th.