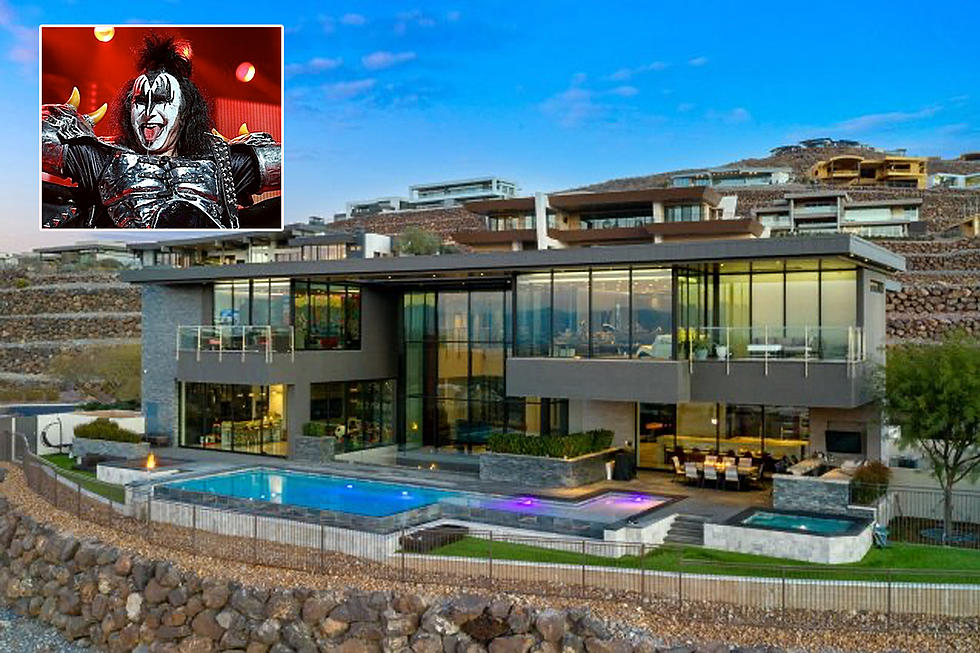 Gene Simmons has put his Las Vegas mansion on sale — just five months after buying the house. According to The Wall Street Journal, Simmons want to sell the house because his family is "not fans of 115 degree weather."
The six bedroom home is being offered by the Ivan Sher Group with an asking price of $14.95 million.
Simmons sold his family's Beverly Hills home for $16 million. He still owns a home in Malibu and another in Whistler, British Columbia.
Back in March, Simmons told the New York Post that he was leaving Beverly Hills due to "unacceptable" taxes and a constant parade of celebrity-seeking tour buses. He said, "After a certain point, we have had enough of that, even though we appreciate the attention."