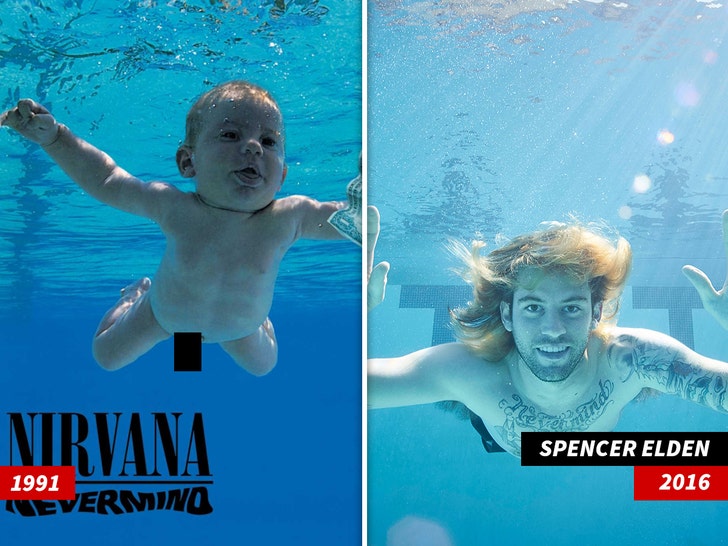 Spencer Elden — the man who was featured on Nirvana's famous "Nevermind" cover art as a baby, is now suing the band for child sexual exploitation — 30 years after the album was released. According to TMZ, Elden is also suing Kurt Cobain's estate.
According to the suit, Elden said that he couldn't consent to his image being used on the album art since he was only four months old at the time. He also said that his legal guardians didn't consent to it either.
He also claimed that the image is child pornograpy, adding that the band made a promise to cover his genitals with a sticker but it was never incorporated on the album cover.
Eden claims that Kurt, Dave Grohl and the rest of the band failed to protect and prevent him from being sexually exploited and said that he has suffered lifelong damages.
He is suing the band, Kurt's estate and othes for damages. He is asking for at least $150,000.